★1/3 Scale COLT M1911 CAST MODELS
1/3 Scale COLT M1911, Cast Brass Model, Fully working Miniature Toy Gun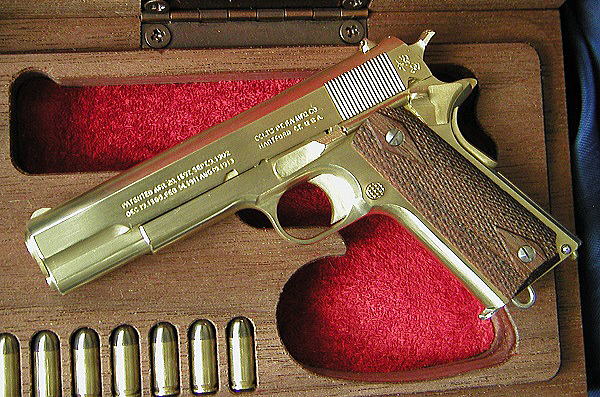 1/3 Scale COLT M1911, Cast Silver Model (Blue finished) , Fully working Miniature Toy Gun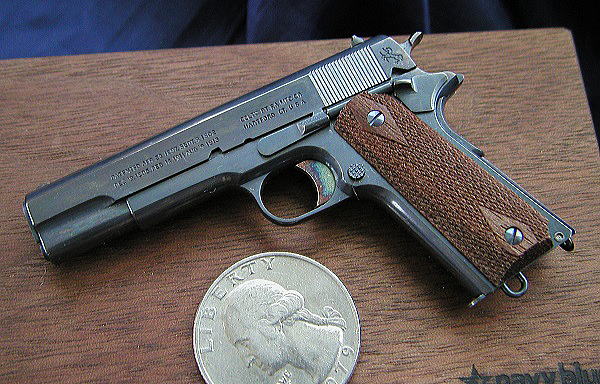 1/3 Scale COLT M1911, Cast Silver Model (Ivory Grips & Colt Emblems) , Fully working Miniature Toy Gun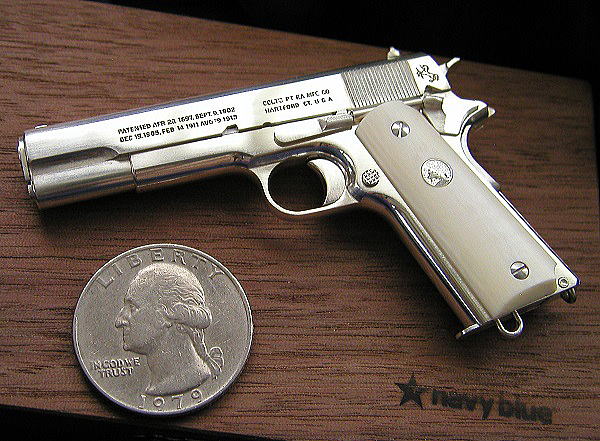 1/3 Scale COLT M1911, Cast Blue Model (Ivory Grips & Colt Emblems) , Fully working Miniature Toy Gun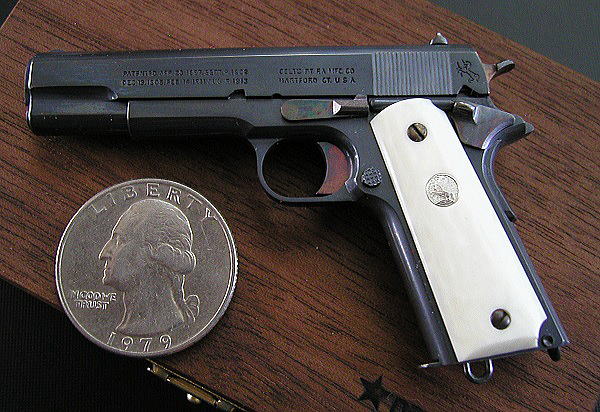 ---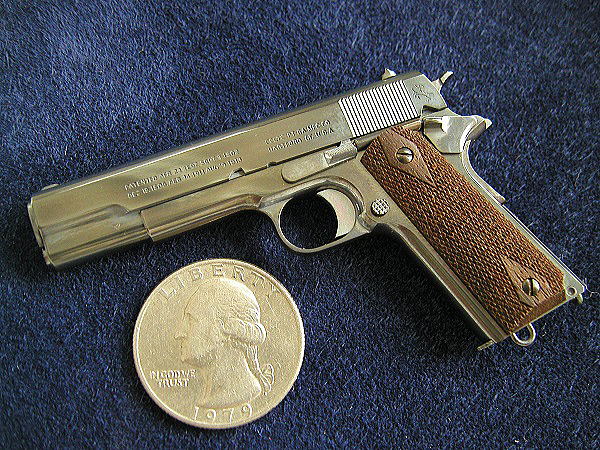 1/3 scale Cast Silver M1911
Fully working Miniature Toy Gun

This is handmade 1/3 scale Miniature Toy Gun M1911. Almost of the parts are made by 925 Silver.
This miature M1911 that Overall length is 2.716in, weight is 1.587oz, consists by almost original parts.
And, all of the parts are working same as the original M1911.
Model has historical stamp, and marked serial number.
Diamond-checker precisely engraved on Walnut Grips.
Comes with Presentation boxes made of Walnut and 7 dummy carts.
* This 1/3 scale Miniature Toy Gun M1911 does not Fire and does not have Launch function.
Barrel was closed.